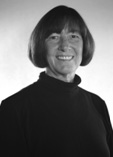 Joan Sturges
Certified Public Accountant
Certified Fraud Examiner
Certified Valuation Analyst
Private Investigator
I began my practice in 1978 in Lake County, California.  I have spent more than the last 35 years providing accounting services.  I have become well known for my ability to deal with complex tax problems, litigation situations, and steady client oriented accounting services.  Over the years my practice has continued to grow, becoming the leading provider of a variety of services.

I graduated from the University of Washington with a Bachelor's of Arts in Business Administration in 1974 and became a Certified Public Accountant.  Several years ago I completed the requirements to become a Certified Fraud Examiner, a Certified Valuation Analyst and a Private Investigator to meet the needs of my clients.  I am increasingly focusing on forensic accounting.  I have given expert opinion testimony in a number of court cases.


Toi Farrin
Bookkeeper
Toi Farrin joined the firm of Joan Sturges in 2005 as a bookkeeper providing accounting services for on-site QuickBooks training, general ledger, payroll, federal & state quarterly reports, year-end payroll reports, sales tax returns, bank reconciliations, data entry, and monthly financial statements.