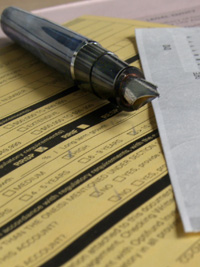 My forensic accounting service utilizes accounting, auditing, and investigative skills to assist in legal matters. I systematically explore, examine, and investigate details to uncover relevant facts and gain information to assist clients in legal proceedings. Forensic accounting services are essential for clients facing litigation, needing civil or criminal defense, or looking to minimize risk of future loss. With over 35 years of forensic accounting experience, I have worked on a large variety of forensic accounting cases.
I and my staff are willing to travel to provide services, which are assessed at a flat hourly rate. Please contact our office for more information, samples of casework, or references.
Forensic Accounting Services we have provided.
What can a forensic accountant and private investigator do for you and your attorneys.
Forensic Accounting Services and Fees
Curriculum Vitae